We offer our professional installation services for all of our products. This includes our rustic wide plank wood flooring, hardwood paneling, moldings, doors, cabinetry, heavy timber trusses and beams, sports flooring, specialty flooring inlays, school stages, conference rooms, libraries, and home theater room build-outs.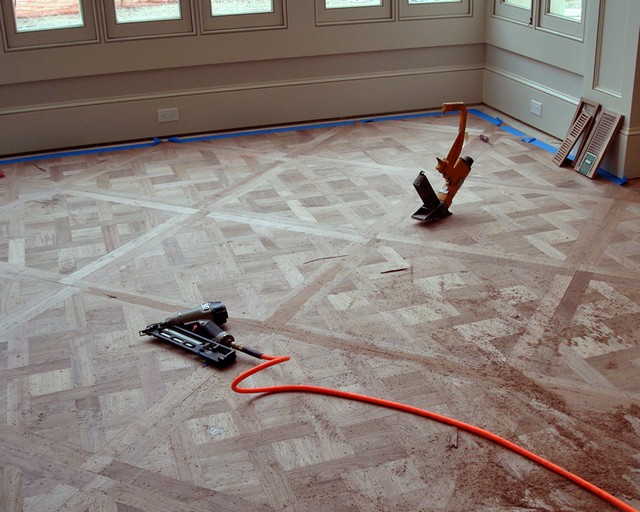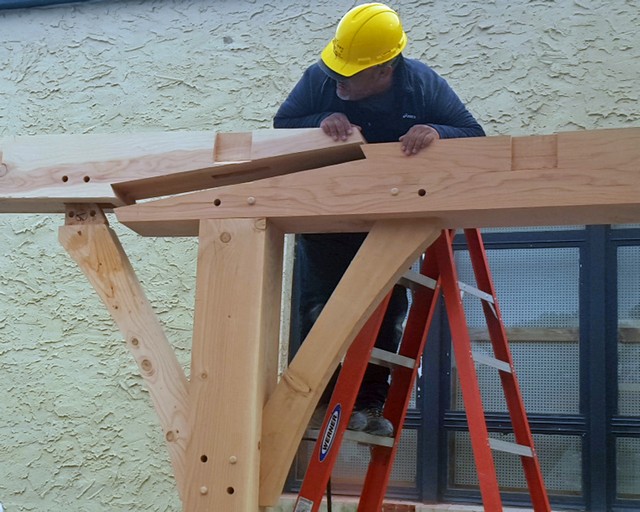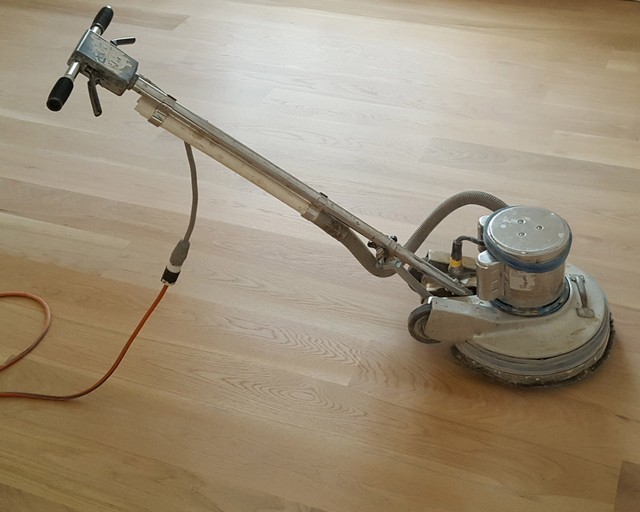 Moldings, Paneling & Cabinetry: Our craftsmen are stain-grade-quality trim craftsmen used to working with wood and having no room for error. Every joint they make is meticulously measured and cut until it's just right. While capable of providing creative advice and council, our craftsmen build strictly to plan, thus protecting your investment in architectural and design specifications.
Our trimmers show up days prior to starting installation to setup, organize, plan installation, mark studs, chalk installation lines, check door heights and ceiling edges with laser-levels, and build wood racks to protect and organize your trim. Any wall, floor or ceiling defect will be identified early thus allowing time for corrective measures to be taken. This is important because large-profile trim tends to highlight and draw attention to even the slightest inexactness in construction and framing.
Trusses & Beams: Heavy timber installation poses special challenges, aside from the obvious issues of moving large and heavy timber components, there are the issues of ensuring joints are tight and secure. Our installers specialize in heavy timber construction and are experienced in achieving high quality results in the shortest amount of time. Our lead men are experienced in operating lifts and cranes, often required to install heavy trusses.
Doors:  We have available qualified installers to professionally install, secure, level, and adjust your doors for perfect balance and closure.  Our installers can install locksets on site or we can install them in the factory.

Flooring:  Our installers are specialists in rustic wide plank wood flooring installation. We prefer to deliver our flooring to the job site prior to installation for the wood to have a chance to acclimate.
Full attention is paid to your home from job start to finish, whether we are installing hardwood paneling or structural heavy timber trusses. We strictly adhere to the project schedule to ensure a timely completion. Our flooring installation is a turnkey price and includes materials and labor with no hidden costs.