Consider what your home would look like with hardwood paneled walls. Imagine floating raised panels, v-grooved, or beaded vertical panels. Envision your stunning hardwood wall paneling all tied together with impressive baseboards, casings, and crown moldings. From pecky cypress to cherry to mahogany wood paneling, woodwork brings character to virtually any space and adds value to your home.
At WOOD & Co., we go above and beyond creating and installing gorgeous hardwood wall panels. We also provide dramatic paneling for ceilings. Think of the crisp, striking beauty of dark, rich mahogany wood paneling framed in white crown wood moldings. Just like with paneled wall systems, there are an endless variety of looks that you can bring to your space. We specialize in creating complete wooden rooms in nearly any wood species you want.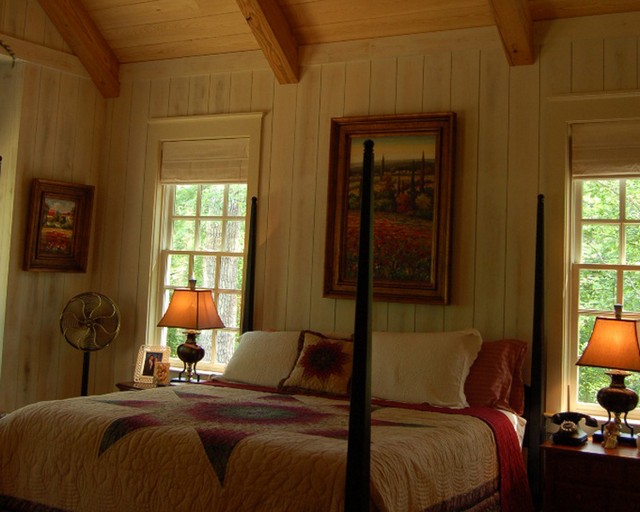 Bald cypress v-grooved T&G ceiling, with color-washed shiplap poplar walls.
Painted v-grooved poplar paneling.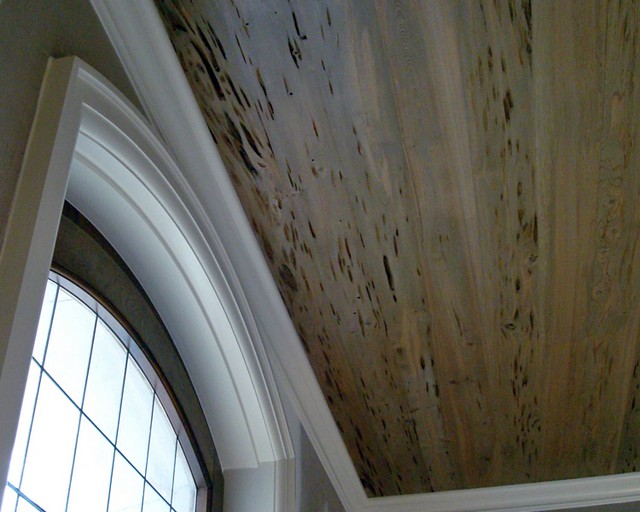 Stained Pecky Cypress shiplap ceiling paneling.  Please to have our Pecky Cypress selected for the new Suntrust Park Atlanta Braves Baseball Stadium.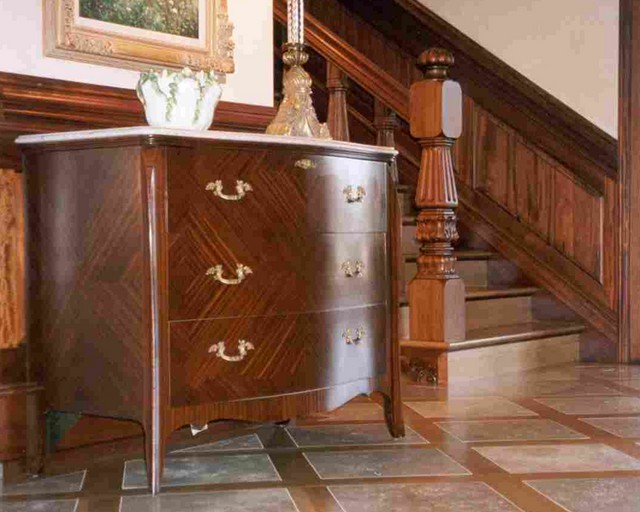 Mahogany raised-panel wainscot paneling set in mahogany rails & stiles.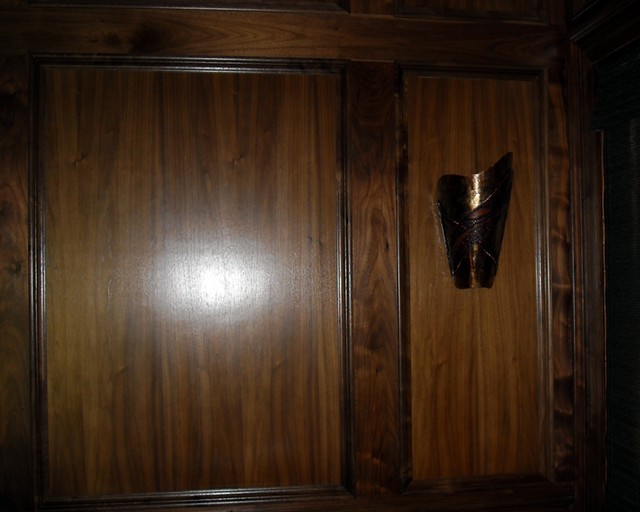 American Black Walnut flat-panel paneling with walnut rails & stiles, and molding.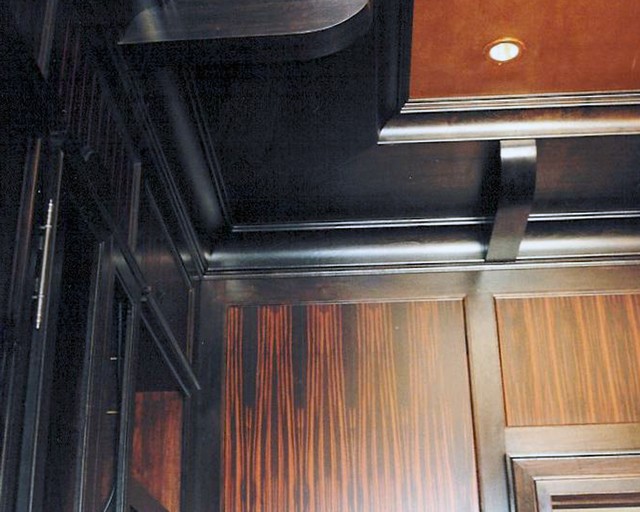 Macassar ebony paneling set into black walnut rails & stiles.  Walnut beams and cabinetry, gilded ceiling
WOOD & Co. wall and ceiling wood paneling is available in a wide range of wood species. Our paneling is solid 3/4″ thick, end-matched, and kiln dried.
Standard widths available from 3″ to 8″, with wider available in some species and cuts. We commonly provide fixed and random widths, with our most popular being 3,4,5″, 3,5,7″, and 4,6,8″ patterned width.
Standard grades include select, character, and rustic. Antique heart pine and oak flooring are available in fresh milled faces and original patina. We offer beveled-edged (V-grooved), shiplap, butt-edged, pickwick, beaded, and other profiles.  Our wood species include: